Lovely, free, things
...because the only thing nicer than amazing stuff, is amazing stuff you don't have to pay for!
We love using free resources at BeesWax, and we thought we'd share some of the best we found:
Clip Art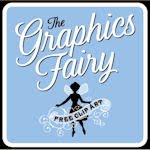 Clip art has kind of evolved into a dirty word, evoking hours of bad powerpoint presentations and fifth grade book reports.
Karen, proprietor of The Graphics Fairy is the elegant exception to this rule: a one-woman powerhouse of a website, offering free collections of gorgeous vintage works that have fallen into the public domain. Many of the"page charms" we use on BeesWax sites come to us via this amazing woman. We're very grateful to Karen for sharing her incredible stockpile of antique clip art.
Photos:
There's a so many free photo collections that we absolutely love. Browsing through these, you're sure to notice that nearly all of the images on the BeesWax website came from these collections. (And we passed the savings on to you!)
1) Morguefile is an oldie but a goodie. Huge collection of thousands and thousands of images, made available for free by their photographers. You can use these images commercially without attribution.
There are many photographers on Morguefile, but we're particularly fond of Max Straeten's ever-expanding collection of gourmet food images.
2) Death to the Stock Photo delivers photographs to your inbox for free, to use as you please (with a few exceptions). These photographs are free to use, but can't be redistributed, since they are not in the public domain, and there's certain restrictions about use in pornography, implied endorsements, etc, covered in their license.
3) Pexels scours the internet for free images, so you may have seen these pictures elsewhere on photo sharing sites. They have a nice, curated collection and nothing looks too cheap or"stocky." (no women laughing alone with salad or struggling to drink water here!)
4) Resplashed has a biggish collection of really spacious, elegant and atmospheric photography. Look closely and you can spot a few pictures we used on this website.
5) Public Domain Archive is hand-curated, ultra-modern public domain images. To our mind, public domain is even more fun than free, because it means you can use these images however you want, without worrying about a license or terms of use.
Banners and Cards:
1) Lots and lots of people swear by Canva, but neither Annika nor Rachel (both graphic artists by training) can figure it out. It might be one of those things that's much easier if you don't go into it thinking you already know what you're doing...
At any rate, many people have had great success with them, their interface is charming, and their design school is a really good resource.
2) If all you want is a quick, attractive, Etsy banner, definitely take a look at Fotor. They have nice looking pre-built templates in exactly the dimensions you need, and these templates are highly editable. FTW!
Make Gifs for free!
1) Rumor has it that YouTube will be making a gif-ifyer available on all its video pages, sometime in the next 18 months or so.
2) Sadly, this hasn't happened yet, but that's why we have GifYoutube.
Here's an interesting trick. Go to any YouTube video (like this) https://www.youtube.com/watch?v=JVCbIzeQb30
and write the word"gif" right there between the"www." and the"youtube" (like this)
https://www.gifyoutube.com/watch?v=JVCbIzeQb30
That takes you directly to the GifYouTube website for the video you want to GIF-imafy.
Make videos for free
Stupeflix lets you make simple videos from images, text, other videos, and music.
Make mockups for free (printed materials, computers, ipads, mobile phones, and more)
If you're a printer, maybe want to have a nice picture of some business cards with your client's logo on them. If you're a web designer, maybe you want to show a mockup of your work. Either way, it's nice to have a free, simple mockup generator. Introducing... PlaceIt.Net!
Send email newsletters
Mailchimp, arguably the standard bearer for commercial, newsletter-type email, lets you use their system to send emails for free (12000 emails a month, up to 2000 subscribers).
Image editing
1) PXLR Express is like a desktop browser version of Instagram's photo filters.
2) PXLR Editor is like a lightweight version of photoshop, and it's based in your browser, so there's nothing to download. It's fantastic for quick jobs.
Free Advice
Debbie at Work Your Art is an Etsy Regular, and she's built up a thriving internet business helping people get more independence with their art businesses. Most of the services on her site are paid by subscription, but she offers a weekly "email tasker" to subscribers that's a nice reminder to ways to streamline your creative business into something that make a comfortable income. She also has a cute workbook on how to tag and title your Etsy items.
Size yourself up
This is a bit arbitrary, as standards go, but if you want to at least approximate an understanding of how well you're doing on social media, you might consider trying Klout. They pull public data from linked social media APIs (twitter, facebook, linked in, google plus) and try to calculate an overall effectiveness score from what they find. I might not use this service if I was posting a lot of private stuff to friends on these services, but if you're all about the business end, Klout is helpful.
Manage your followership better
Crowdfire, formerly JustUnfollow, is a nice streamlined UX that lets you follow more interesting (active) twitter accounts, identify your most influential followers, edit following lists, and more.